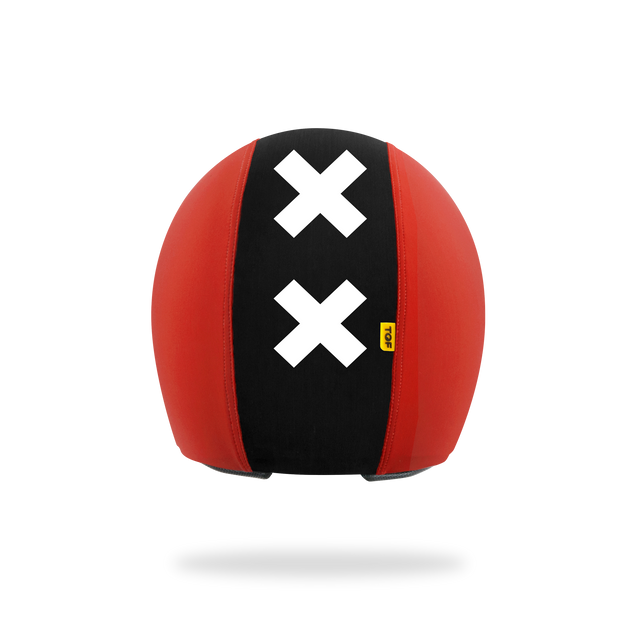 With Skins you can adjust the design of your TOF helmet to your own style. NOTE: The Skins only fit on a TOF helmet!

The Skins are made of high quality lycra (super stretchy) and are manufactured here in the Netherlands. The fabric feels wonderfully rich, is water resistant, can take a beating and is super easy to maintain.

INSTRUCTIONS
You place the Skin on the helmet and hook it into the helmet using the strips at the front. Then you also hook the strips on the other end of the Skin to the back of the helmet. After this you simply follow the strip along the edge of the helmet to hook it completely into the outside of the helmet.